Staying fit, focused, and centered while traveling shouldn't be complicated. All you really need is a good attitude to enjoy any journey. Whether traveling on holiday or for business, keeping your workout routine simple will aid in your productivity and reduce stress. The ancient practice of yoga, promoting acceptance and non-judgment, is a fantastic way to keep your mind, body, and spirit centered. For traveler Anne-Marie Buckland, there is no better way to tighten your core and work on your balance than to practice yoga on a yacht.
Balancing on a Boat
by Anne-Marie Buckland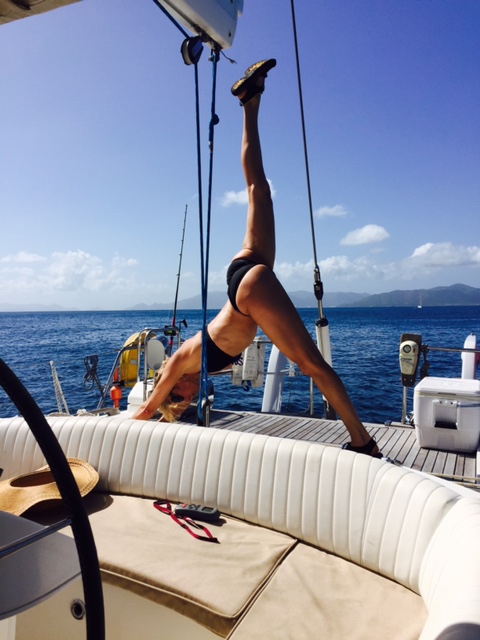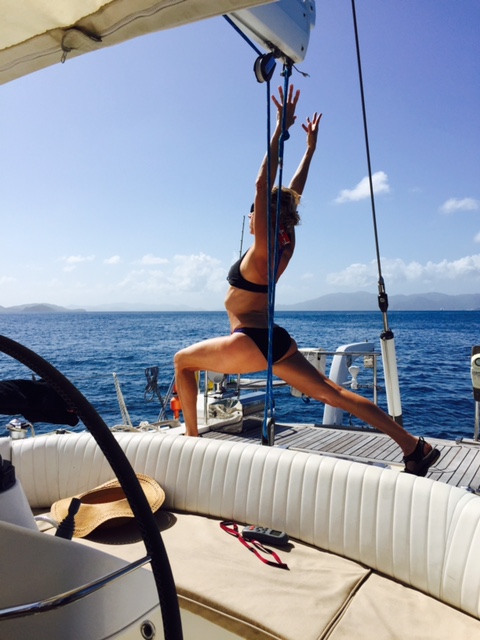 Practicing behind the helm in borrowed, toe-covered sandals, a bikini, sunglasses, and SPF 70 is wonderful. Whether swaying gently in a marina or rocking in a harbor, yacht yoga pulls me into connection with twenty plus tons of wood, fiberglass and shiny chrome topped off by forty-foot sails. My hands float up on a puffy breeze as the warrior becomes an immovable stance. Floating a leg high in three-legged dog feels like flight, followed by a lunge, which transforms my body into a boat fixture, low and secured. I am the yacht, an extension of the deck, an adornment of notice, yet merely a mimic in triangular form. In the open sea, Mountain Pose requires total core control. Those that hands-free surf subways and airport shuttle trains instinctively understand this balance challenge. With eyes closed and palms open, the standing posture's breath is filled with the noise of the ocean's wind. I am completely surrendered. The water, which is my body, swells and settles as the vessel surges and steadies.
Anne-Marie Buckland is a Yoga teacher from Park City, Utah who specializes in private, individualized instruction. She teaches Holy Yoga and Vinyasa Flow.